4th Grade Photos... Seriously!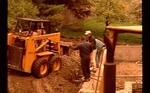 Today I came across some photo disks from 1994. My dad used to send his undeveloped film out to Seattle Photo Works, and they'd send back the developed photos and these disks with photos on them in some strange format that thankfully GraphicConverter for Mac can read. I found three disks in total, two of which just have scenery or tourism attractions in Ottawa, Canada, respectively. But one has two photos from the first Vienna trip my family ever took (the real Vienna Trip I!). Additionally there were a couple of my spring concert as a 4th grader in the African Road Elementary Orchestra. Most of the photos are of my family's pool being built. All these photos were taken in May 1994.
5 TrackBacks
Listed below are links to blogs that reference this entry: 4th Grade Photos... Seriously!.
TrackBack URL for this entry: http://www.newkai.com/mt/mt-tb.cgi/263