Nude Airport
I have some good news and some bad news. The good news: Passing through airport security will soon be a little quicker and effective. The bad news: Unless you'Äôre an exhibitionist, you might object to the new backscatter x-ray machines now beginning to be used, which give your screener a naked image of your body.
Has this gone too far? You decide.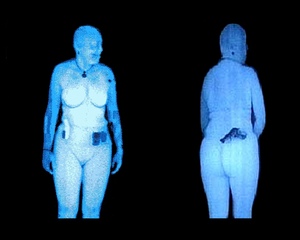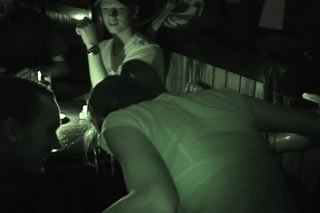 The TSA's new toy vs. my camcorder when it comes to translucent imagery. As you can see, the backscatter machine goes a little deeper!
4 TrackBacks
Listed below are links to blogs that reference this entry: Nude Airport.
TrackBack URL for this entry: http://www.newkai.com/mt/mt-tb.cgi/135